7 Questions to Ask Before Developing an App
From design and function, to performance and cost, there are many things to consider before taking the plunge into mobile app development.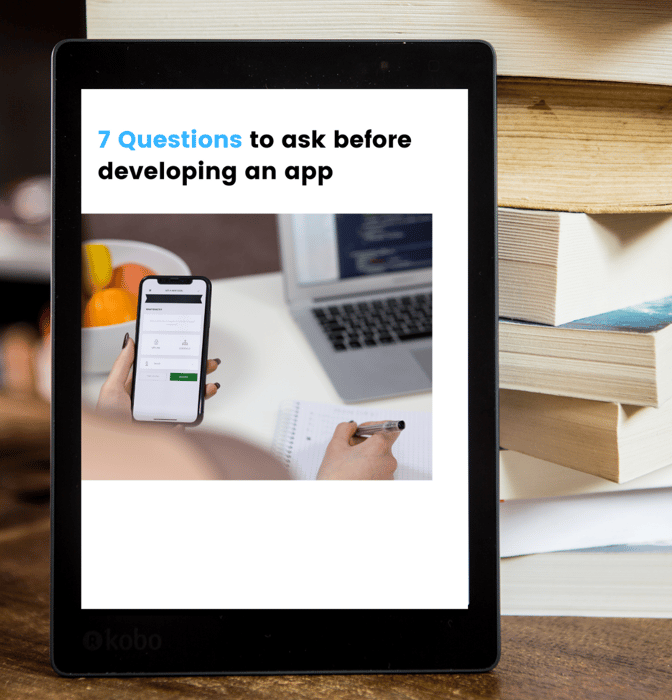 Get it right the first time
If you're trying to figure out how to even start building an app, exploring feasibility, or asking questions about tech, this guide is for you. We designed it with you in mind because we've been there.
The guide will help you figure out:
What's your app idea?
It all starts with figuring out what the app will do.
Many business owners say they want an app but are unsure about this piece. These days apps can do everything from streamline daily operations to inspire repeat purchases from loyal customers. So how to choose? Before you write a single line of code, you'll want to get very clear on what you want the app to do.
Once you have your idea, there are many more things to think about:
Aesthetically pleasing design
What's your roll out plan?
How to keep the data safe
Download your guide and we will take you through all of it. Because before you build your app, you need to make sure you are asking all the right questions.
ABOUT US
About sWorks
We are built by and for small business, so we know the bottom line is your app has to make things more efficient, productive and profitable, without adding more stress or complexity, or spending too much money.
All you need is a vision and we will deliver your high-quality, beautiful apps at unbelievable prices and speed. We create apps that turn your ideas into a new driving force for your business.